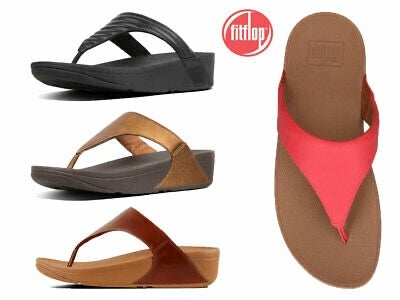 FIT FLOP
Featured
Best Selling
Price Ascending
Price Descending
Date Ascending
Date Descending
Name Ascending
Name Descending
AVAILABILITY: Out of Stock
And then, there are those sandals you put on when - for whatever reason - you need a little lift. This season ???those' are NOVY toe-thongs. Sparkly in four glamorous suede shades, with FitFlop's famous, ergonomic MicrowobbleboardTM midsoles, they're an...
AVAILABILITY: Out of Stock
Holiday 'must-haves', our LULU SUPERGLITZ sandals have a multi-tasking personality, pampering, pressure-diffusing Microwobbleboard midsoles, and fabulously splashy metallic textile uppers.On our original Microwobbleboard midsolesGenerous fit (for average to wider feet)APMA seal of acceptance, for footwear found to promote good foot...